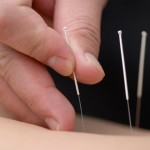 When it comes to health care, most of us would prefer to have plenty of options. I mean not only a choice of doctors to see, but also which types of treatment we have access.
I think an important step towards increasing the availability of treatment options is to spread the word about alternative / complementary therapies that are scientifically validated, but relatively unpublished. Greater awareness opens doors and minds.
In April 2009 I wrote a column about the importance of vitamin C in maintaining bone strength. Since then, additional research promoted the theory that vitamin C and other antioxidants may play an important role in maintaining bone density in the aging population. The most prominent of the new studies will be published in the July issue of the journal Osteoporosis International. Here is a brief overview of the design and results of that trial.
34 postmenopausal women with a mean age of 66 were divided into 4 groups: a) has only a placebo b) received 1000 mg vitamin C and 600 mg vitamin E c) received the placebo and engaged in resistance exercise and d) received the antioxidants and exercised.
Bone density measurements are focused on two important points skeleton, femoral neck and lumbar spine before and after the 6 month trial.
The results indicate that both the anti-oxidant therapy and resistance exercise to help maintain bone density. The part of the group receiving the placebo demonstrated bone loss in the lumbar spine. The authors summarized their findings by saying that "anti-oxidant vitamins may offer some protection against bone loss to the same extent as resistance exercise, although a combination of both does not seem to produce additional effects." I would add that this kind of information could prove invaluable for those who are unable to participate in regular bouts of resistance training.
Two other recently released studies also support the view that antioxidants may be a valuable player in the support of skeletal integrity. The first study looked at the levels of antioxidant enzymes and oxidative stress in 45 women who have osteoporosis compared with 42 non-osteoporotic women. The women with osteoporosis show a greater degree of oxidative stress and a smaller amount of the principal antioxidant enzyme activity. Those researchers found that this environment can contribute to bone loss and "could be considered when pathogenesis of postmenopausal osteoporosis" is examined. A second study recently discovered that a Ginkgo biloba extract, rich in plant antioxidants such as kaempferol and quercetin, contributed to "restore bone mass" in rats without ovaries. This animal model is used to determine the effect of environment on postmenopausal bone parameters to mimic.
In recent months, I talked about the importance of nutrition and supplementation for people who suffer and the risk of age-related macular degeneration (AMD). These recommendations are reinforced by three new items of interest to note.
400 volunteers with early stage AMD recently participated in a process designed to determine whether a combination of concentrated carotenoids (antioxidant pigments found in fruits and vegetables) may accelerate the progression of this incurable eye disease to slow down. The experimental supplement used also contained vitamin C, E and the mineral zinc. The results of the trial shows that the supplement has, in fact, AMD slow progression. It seemed to do this by maintaining the level of the anti-oxidant pigments in the macula. The proportion of subjects who received placebo had a significant decrease in macular pigment levels and the expected progress in the severity of the disease.
Earlier this month a study was presented in the British Journal of Opthamology some specific dietary suggestions on how the effects of AMD to counter offer. The recommendations are based on food questionnaires and diagnostic eye examinations performed on almost 3.000 AMD patients who were followed for 8 years. The use of an antioxidant and nutrient rich supplement (AREDS) and the omega-3 fatty acids in fish (DHA and EPA) showed benefits in terms of reduced AMD progression. Eating a low glycemic diet that helps keep blood sugar stable, it is also strongly endorsed. other newly discovered evidence that oxidative damage caused by excessive iron in the body can lead to eye damage. Consuming extra antioxidants is believed to help counteract this risk.
In late 2008, I highlighted the role that acupuncture can play in the taming of persistent headaches and supporting the health of women during pregnancy. But there is much more than this kind of needlework. Let's take a quick look at a few encouraging studies that the range of acupunctures to show.
In August 2009, a study published in the journal Neuroscience Letters. In it, the stimulation of acupuncture point PC6 resulted in a reduction in anxiety and stress in a group of mice over an 8-week study. In the same manner showed sugar intake discourage this group of mice. This phenomenon may translate into a reduction of the 'comfort food' food in times of stress. The authors of this experiment concluded that "acupuncture has a therapeutic effect on chronic stress and related illnesses such as depression and fear."
One of the most promising areas of research is the use of acupuncture in improving symptoms in very harsh conditions. An example can be found in the July issue of Breast Cancer Research and Treatment. In describing a decrease of tamoxifen-related hot flashes by nearly 60% in a group of women that Chinese acupuncture. It is interesting to note that the benefits go on and even increased in the subsequent 12 weeks after acupuncture treatment.
Another example of acupuncture improving a very serious medical condition is found in the July issue of the journal Clinical Rehabilitation. A group of 60 patients diagnosed with schizophrenia were administered either real electro-acupuncture (pictured above) or "sham electro-acupuncture" in the course of 6 weeks – which consists of five 30 minutes sessions per week. No side effects were observed in both groups but a significant difference was found in response. The degree of auditory hallucinations as measured by a test, the psychotic Symptom Rating Scale auditory hallucination subscale and Negative Syndrome Scale, decreased by 43% in the 30 patients who received the original electro-acupuncture. The authors of this groundbreaking research concluded that, "Electro-acupuncture can improve the auditory hallucinations and positive symptoms in patients with schizophrenia partially respond or not respond to risperidone monotherapy."
It is unlikely that most conventional doctors will advise you to use antioxidants to bone health and / or support to protect against AMD progression. It is even less likely that your psychiatrist will make electro-acupuncture to help anxiety or reducing auditory hallucinations. But you can bring these problems. Never be afraid to discuss alternative treatments with your doctor. First to inform yourself and then carefully to present your case. By doing this you may just discover that your doctor is more open minded than you assumed. Even if that is not the case, at least you have the satisfaction knowing that you tried. Finally, keep in mind that a seed you plant today may root in the mind of your doctor to take away. Keeping the lines of communication open between patient and doc
tor will generally help to improve health care for all of us.