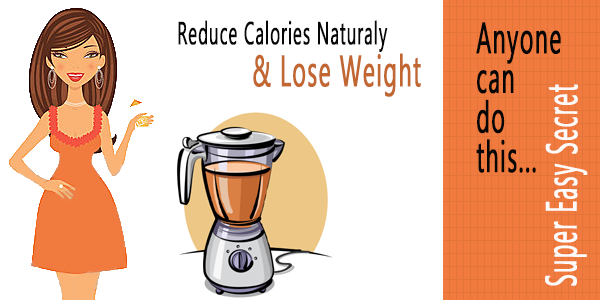 A recent study from Pennsylvania State University utilized hidden ingredients in recipes, aimed at lowering calorie content, and evaluated participants' responses to the hidden ingredients. Researchers used hidden pureed vegetables to decrease calorie content in meals in order to determine if participants would feel satisfied with the lower calorie intake. Vegetables are low in calories and high in fiber and nutrients leading to satiation and weight loss. Although weight loss was not a factor in this study, other studies have found positive association with increased vegetable intake and subsequent weight loss.
In the study conducted at Pennsylvania State University participants were assigned to three different groups. Food intake was controlled by weight so all groups consumed the same volume of food. In the groups receiving pureed vegetables, one was designed with about 200 less calories and the other group had 357 fewer calories. Even though weight loss was not a factor in this study, a reduction of nearly 360 calories per day could lead to a loss of about one pound every 10 days. The important aspect of the study was the satiation of the subjects and whether or not they enjoyed the food with pureed vegetables.
In the survey all participants reported that they enjoyed the taste of the food regardless of whether or not they could taste the pureed vegetables. Despite the lowered calorie intake, all participants reported that they felt satisfied by the meals they were served. The researchers concluded that adding a significant amount of vegetables in the diet can lead to lower overall calorie intake. Decreasing calorie density of meals by adding nutrient rich vegetables is a healthy way to approach weight management without compromising satiety.
A study published in the International Journal of Obesity looked at over 74,000 women and found those with the largest increase in consumption of fruits and vegetables had a 24% lower risk of obesity. Another 10 year follow up study from Spain found that increased fruit and vegetable consumption was significantly associated with a lower risk of medium weight gain. The researchers in this study concluded that increased fruit and vegetable intake should be vigorously promoted to prevent obesity.
The biggest obstacle to increasing fruit and vegetable intake is not the knowledge of their efficacy in improved health and weight loss; it is the fact that Americans simply refuse to do so. Richard Mattes Professor of Foods and Nutrition at Purdue University observed: in several unrelated but similar studies, even though participants lost weight they claimed they would not continue the diet at home. The reasons they stated were that they would not spend the money on the vegetables nor would they spend the time to prepare them.
Utilizing the calorie reducing power of vegetable purees is simple. Pureed steamed cauliflower can be used in cream sauces; pureed carrots can be used in tomato based sauces; and green leafy vegetables can be pureed in soups, stews, and smoothies. The key to successful weight loss is to decrease calorie density by adding more fruits and vegetables in the diet while decreasing consumption of processed calorie laden foods. The studies available offer excellent insight into the dietary changes necessary to combat obesity; it is merely the choice of the individual whether or not this knowledge will create change.